Everything you need to know before you book a show...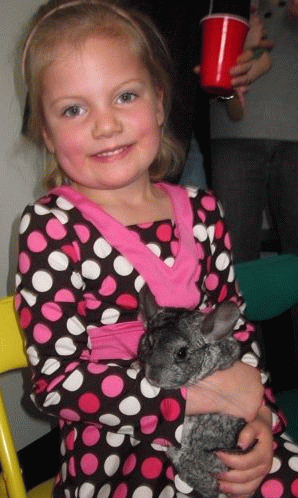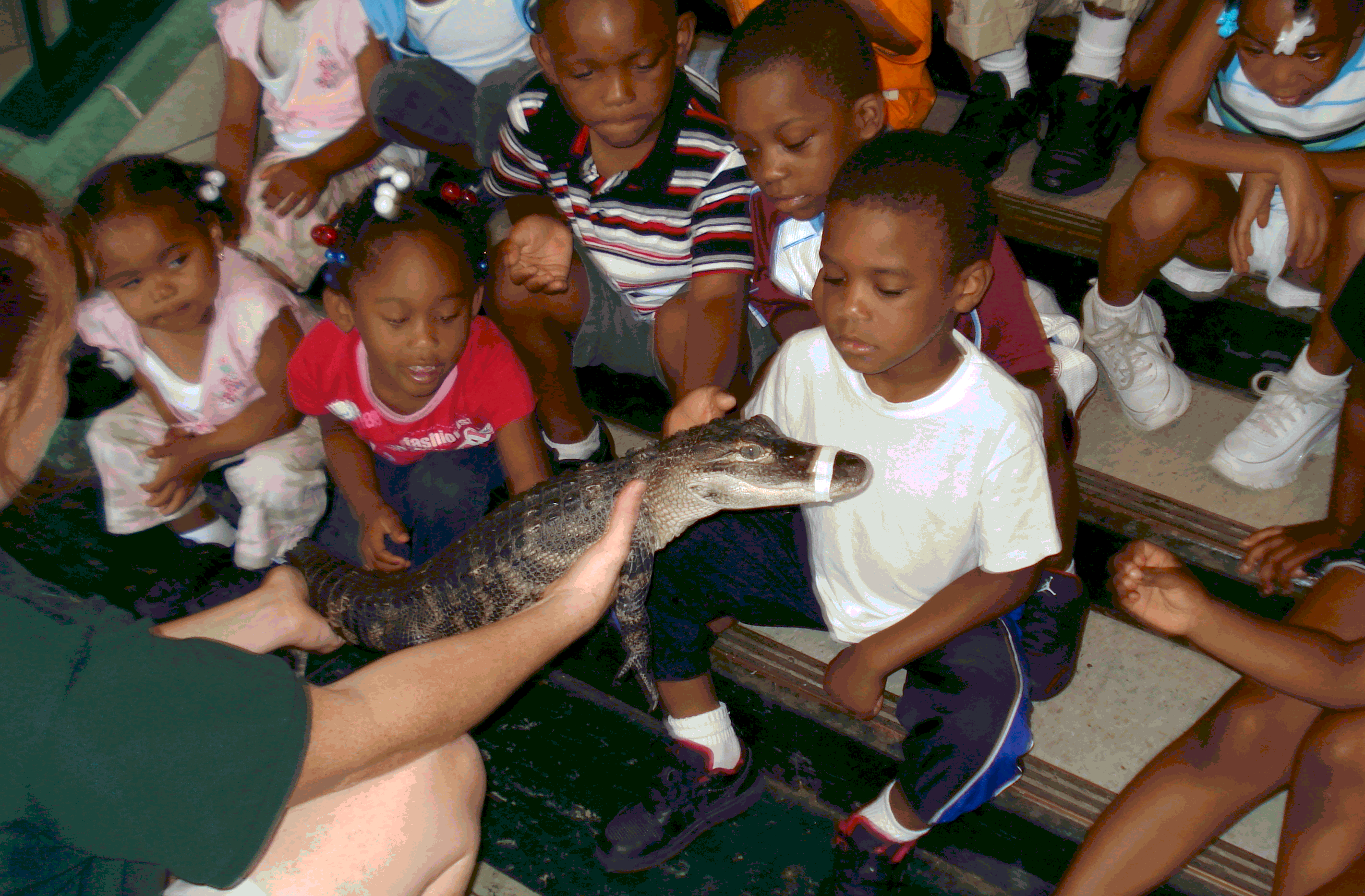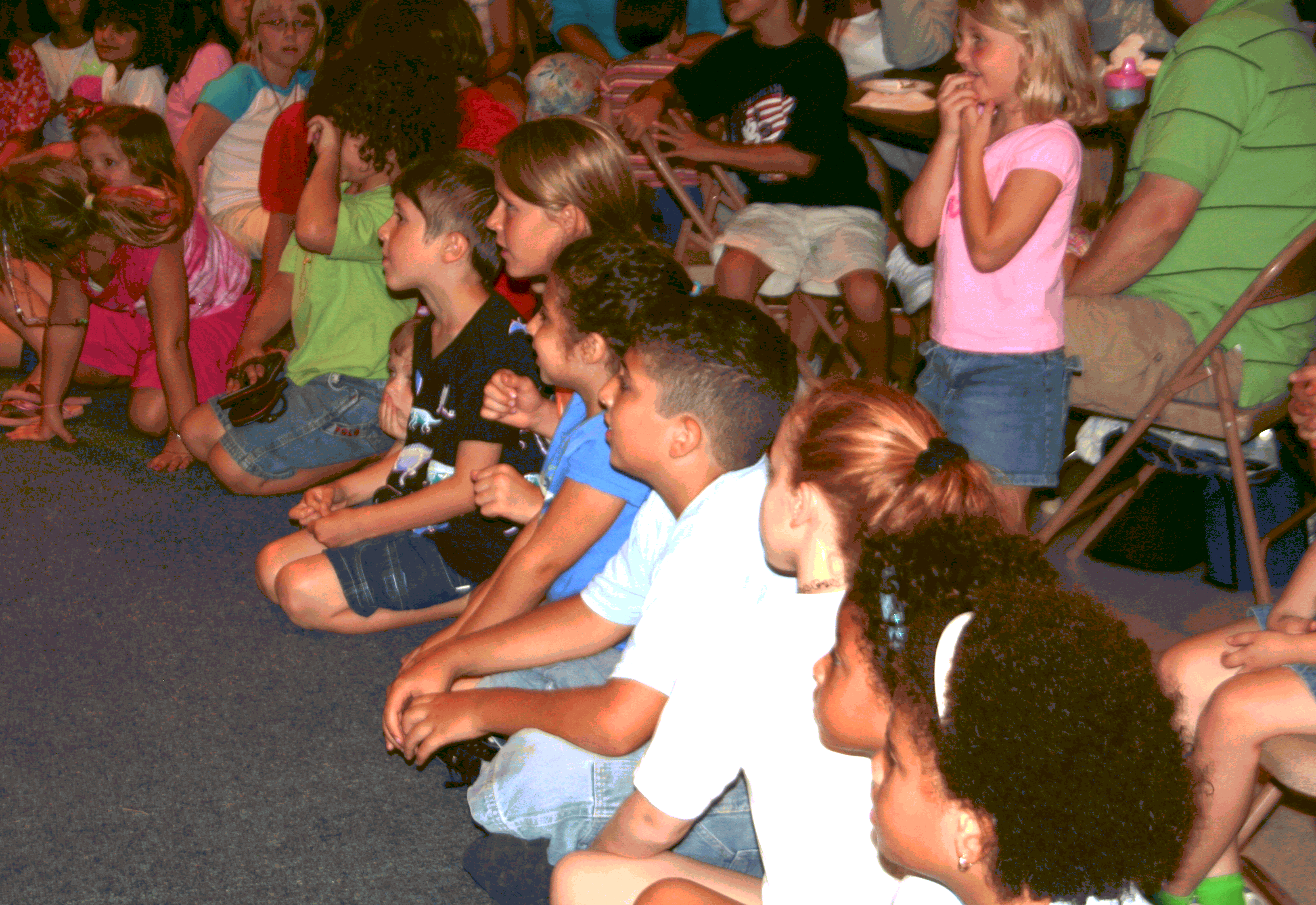 The Nature's Creatures Animal Show

...has been featured at schools, After School Programs, Birthday Parties, Girl Scouts, Cub Scouts, Indian guides, Indian Princesses, Benefits, Day Care Centers, fundraisers, Museums, Veterinary Hospitals, Neighborhood festivals, Company Parties, block parties and barbeques.

Teacher and School Discounts!

Host multiple shows at your school and save big!
---
SHOW TYPES AND COSTS:
Every animal show is different and everyones show is unique.
The final cost will depend directly on what exactly you want.
CUSTOM shows are also available.
1.)The BASIC Show cost (not including transportation) starts at $325 for 45min-1 hour show with 15 creatures! This show includes, frogs, salamanders, spiders, lizards, snakes, bunnies, a talking parrot, a duck, a giant tortoise, a baby alligator, & more! This show is perfect for smaller groups like birthdays & classrooms.
2.)The Animal Show + Animal Play Pen ($+50) is the most popular show for birthdays & block parties, includes a great assortment of fun animals AND 30 minutes of extra play time! This show has all the animals in the BASIC show PLUS MORE!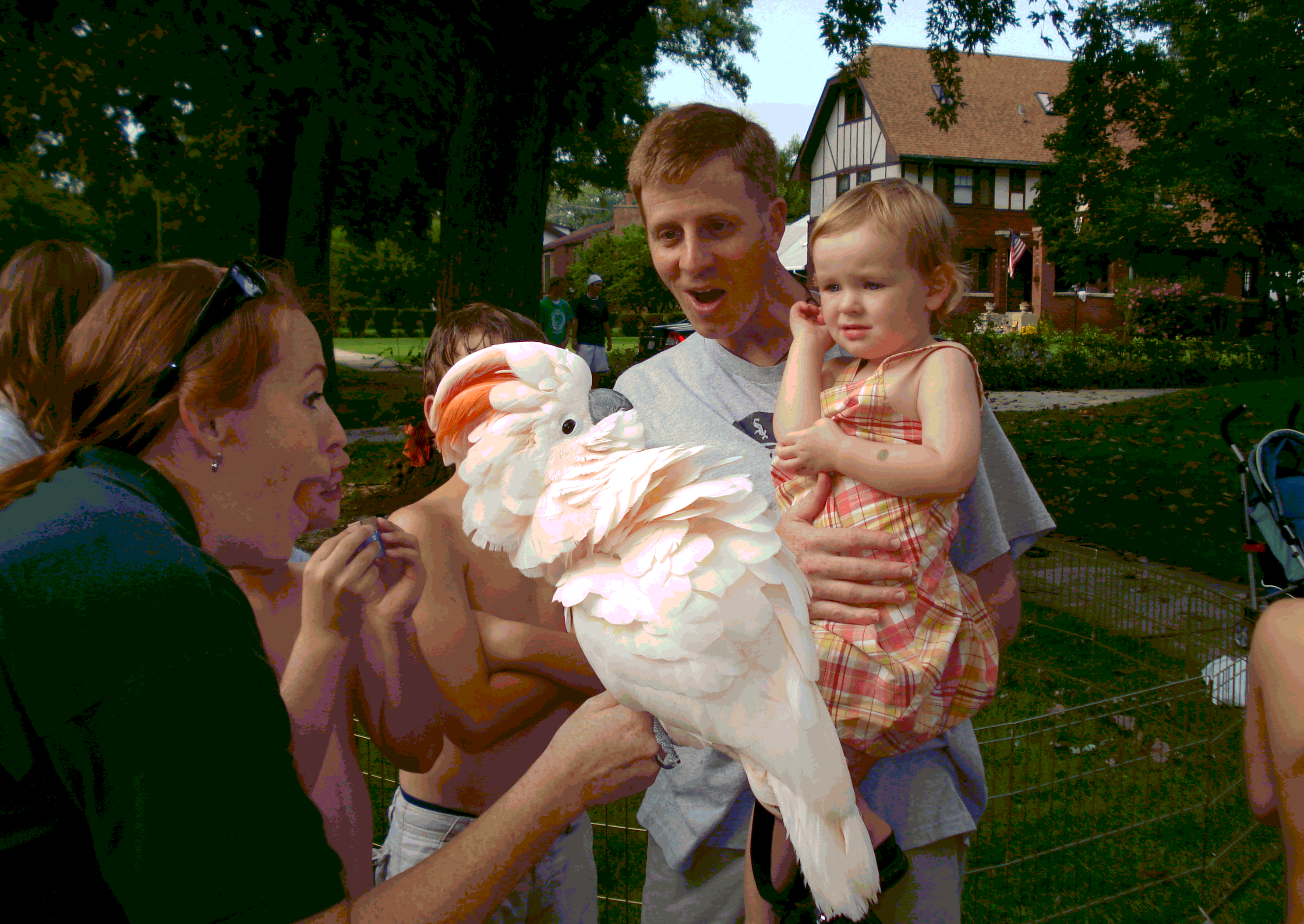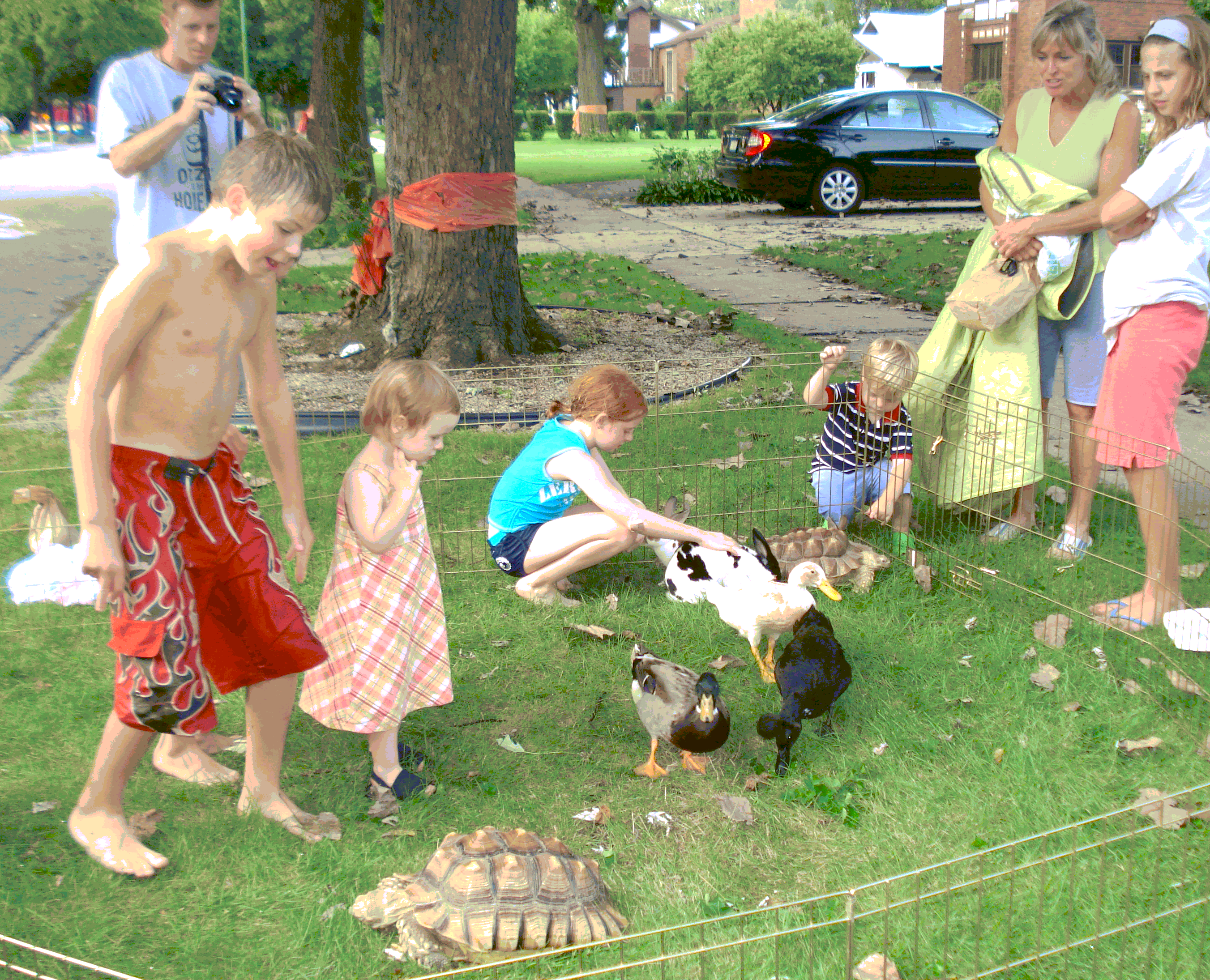 "Maya" will make you laugh or just jump in the play pen!
3.)LARGER SHOWS Available Basic Plus, Large Show & a Large show plus available for people wanting just a bit more animals! This show includes many of the animals in the Basic animal show but larger versions of them! Some of the creatures include: a peacock, Macaw parrot, 4 ft monitor lizard, 4 ft alligator & more! Call for more details, and animal availability list, as some animals are seasonal.
Call for a current list of add on creatures for our larger shows.
4.)Bunny Party! Bunnies Bunnies Bunnies! For those little ones that just love soft things! Have a mini petting zoo set up for your party with 5-10 soft friendly adult and baby bunnies, ducks and giant tortoises! This includes fencing where kids can come and go as they please by the hour. $225 first hour/discounted additional time.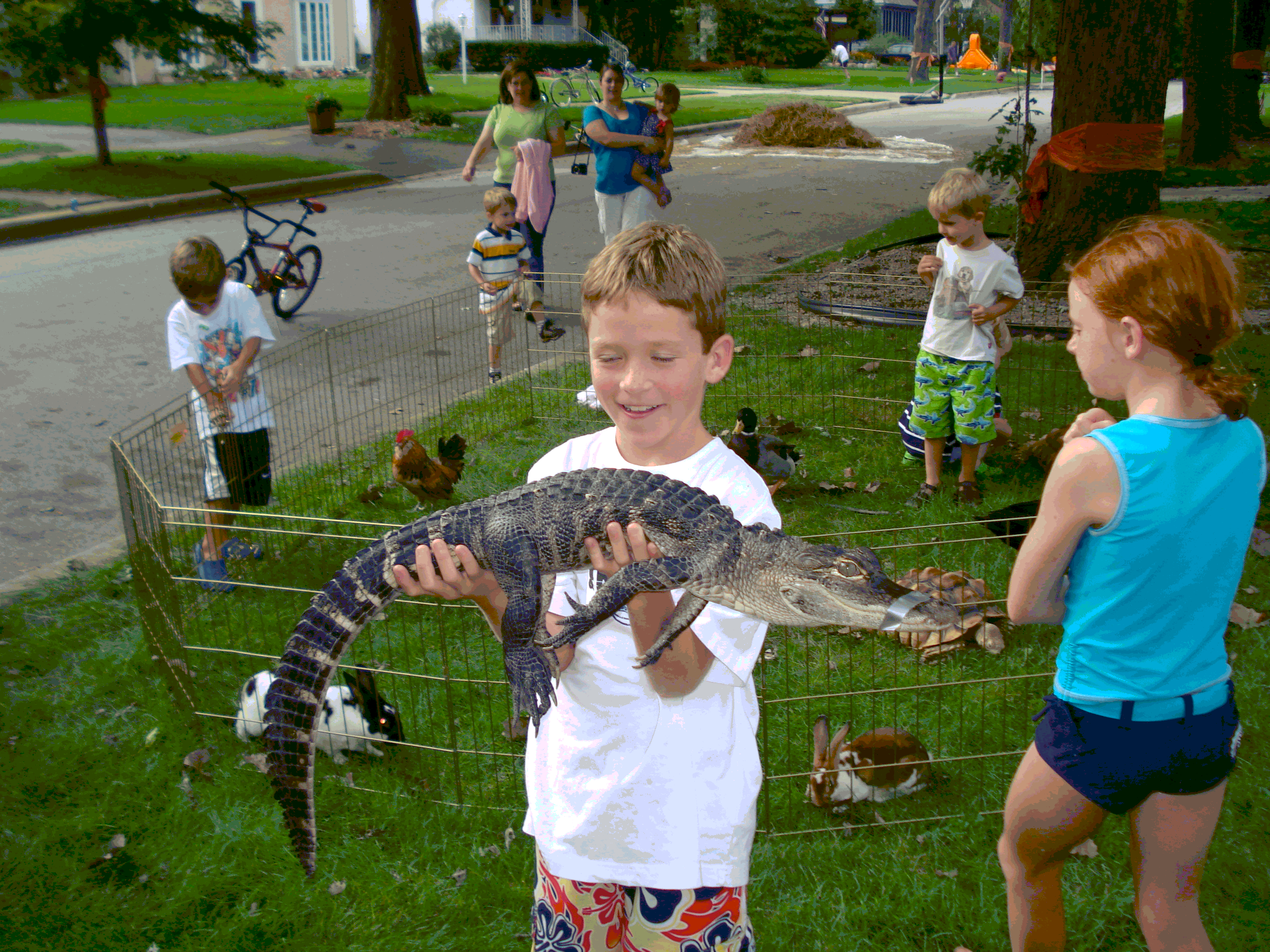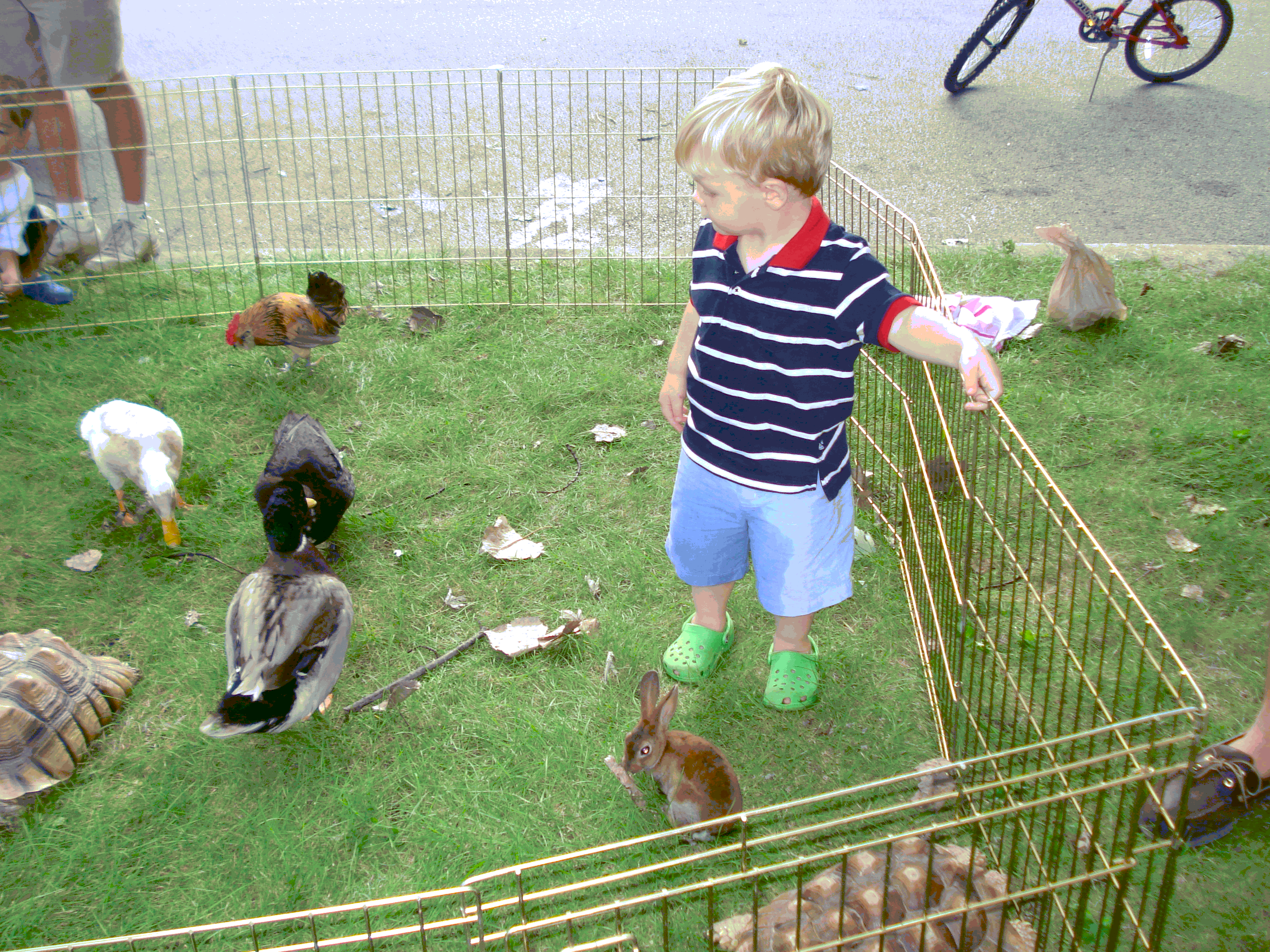 5.) Pony Party! NEW at Natures Creatures!! PONY RIDES!! Our cute new pony, "Pony O'Malley" will be making his debut this Spring & Summer 2010! "Pony O'Malley" can come to your party or school for a fun lesson in horsemanship & then pony rides! $225 for the first 60-90 minutes (+ travel). Each additional hour $75.
6.)Combine an Animal Show & Pony Ride for a full day of animal fun! Have an hour of pony rides & 1 hour Basic animal show for $400 (+ travel). Additional hours for pony & animal extra time/play pen or upgrading to Large Predator Show is additional.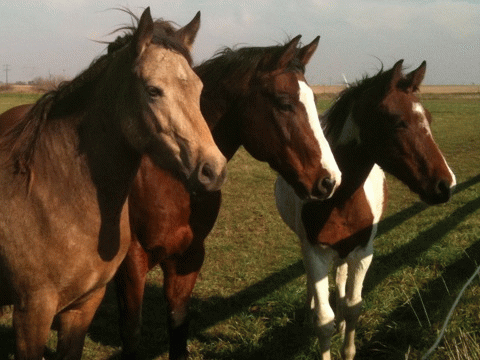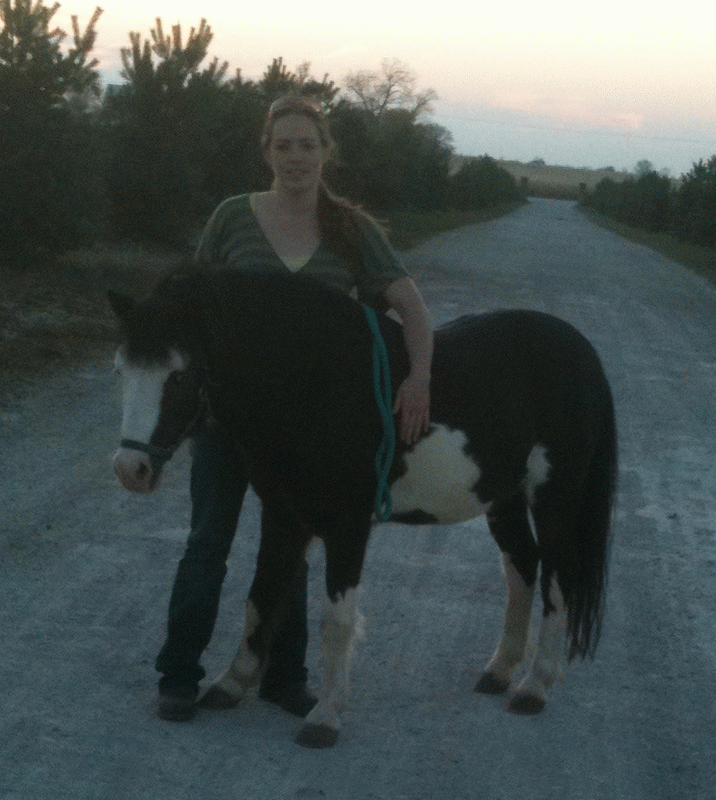 7.)Amphibian Show- this awesome show of small creatures features tree frogs, pond frogs, poison frogs (not for touching) toads, salamanders, sirens, axolotyls, caecilian worms & more! $200/hour presentation.
8.)Reptile only/Bird only shows are also avail... customize your show any way!
9.)Extra Play Time can be added to any show booked for $50/30 minutes. An extra hour for pony rides is $75.
10.)Mic system is avail for use with large groups. Please specify the amount of guests when booking to determine if this might be needed. Additional Fees apply if multiple large amplifiers are needed.
---
GENERAL INFORMATION

Payment Methods Payment is due at the date & time of the show. Cash, Check and all major credit cards are accepted. Credit cards must be approved before show date. A $50% non-refundable deposit is required booking all shows Pony Parties. There is a $35 fee for checks with insufficient funds. There is a $35 late fee for school checks that are 30 days past due.

Transport Expense
All shows will have to add a transport charge to the show type that they choose. This is determined after show site address is determined in miles. For example, most estimated costs into downtown Chicago are approx $35-40. North side of the city are approx $50. South side of Chicago $30-35, far south Peotone/Mokena $30-35, Joliet/Essix $40-45. Indiana $45+. Wisonsin $65+. Transport Expense for shows including the pony is slightly higher due to trailering from second location.

Parking nearby is requested and required for downtown shows. If parking is metered or garage parking is required, any additional fees are added to show cost. Please reserve a spot near your home for downtown shows where parking is difficult, as additional excessive time used to find parking can cut into show time.

Animal Requirements with the COLD and HEAT

Due to the health & safety requirements of some of the creatures, outdoor parties may be postponed if the temperature is not at least 60 degrees. Alternative indoor areas should be considered when booking during times of questionable weather. Garages, basements & screened porches can work great when the weather changes suddenly.

Summer outdoor shows in extreme heat, a very shady area must be available so that the animals can stay cool while awaiting their turn. Summer weekends and holidays fill up FAST, so call early for best availabilty.

Winter indoor shows are still very popular! A tarp is brought to protect your carpet or floor from any animal droppings. Heated garages and basements work just fine too if you don't want the critters in the nice part of your house!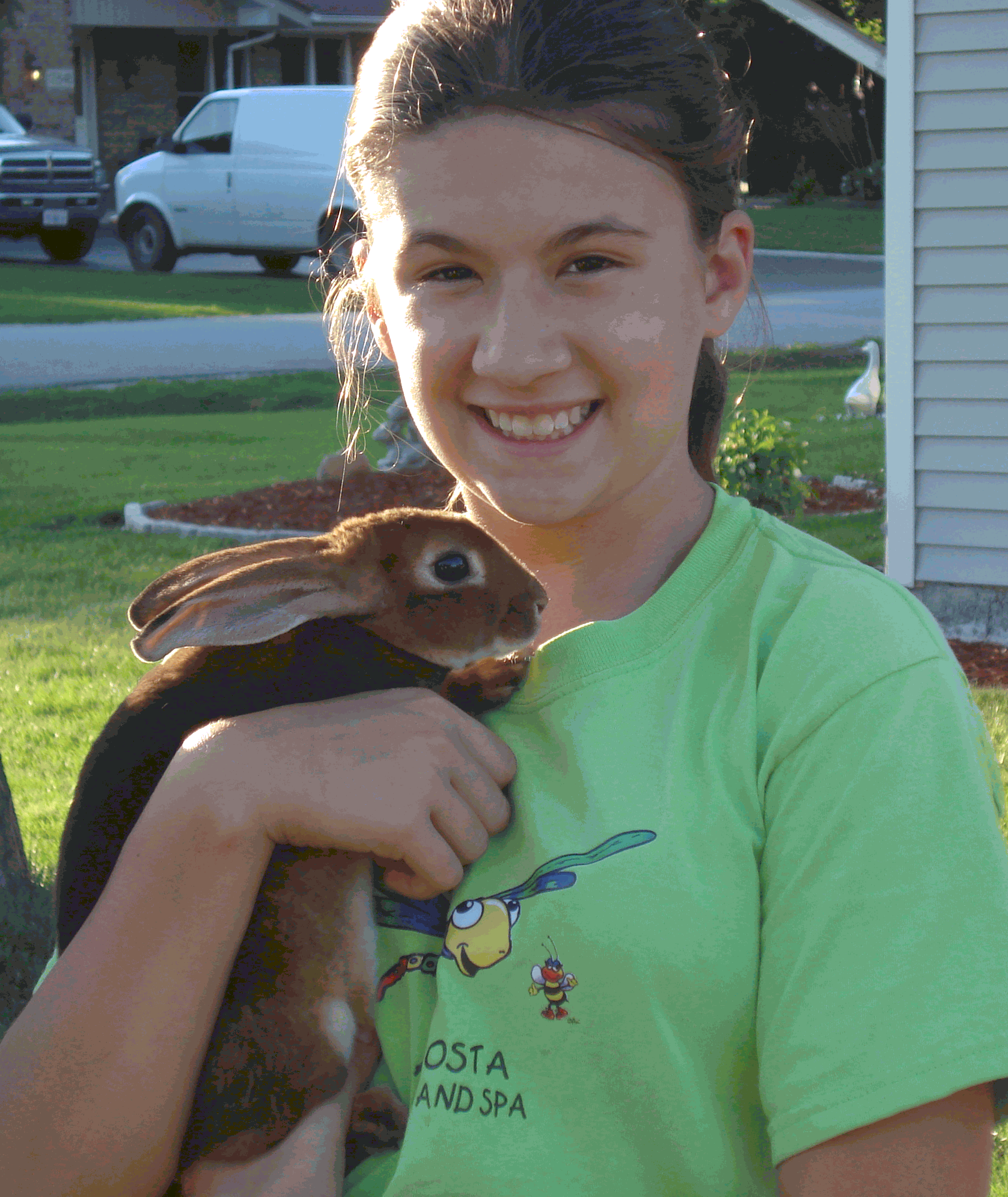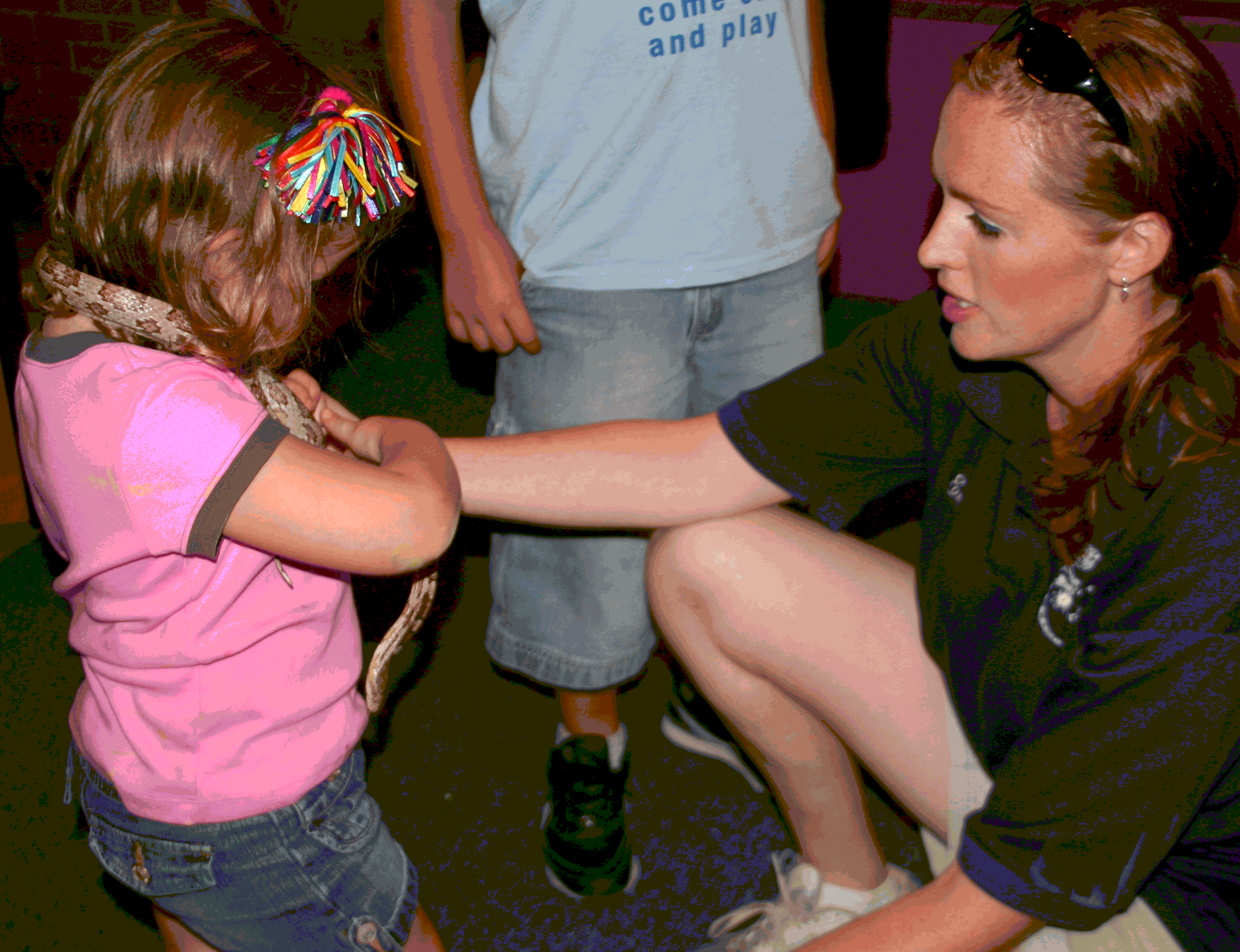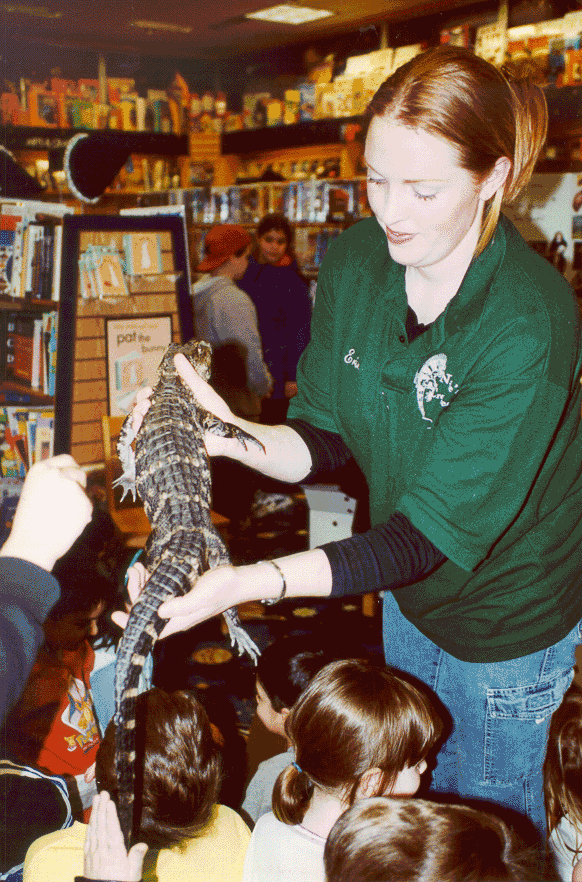 Bunnies * Snakes * Alligators!
---
BUSINESS / ANIMAL RENTAL:

Need a draw for your unique business at a trade show or advertisement? Exotic animals always help bring in the crowds! Call for details about having your own assortment of animals on display or to help with your business goals!
---
ANIMAL SHOW DONATION!

Having a fundraiser? Purchase a show to donate to a fundraiser or slient auction!
---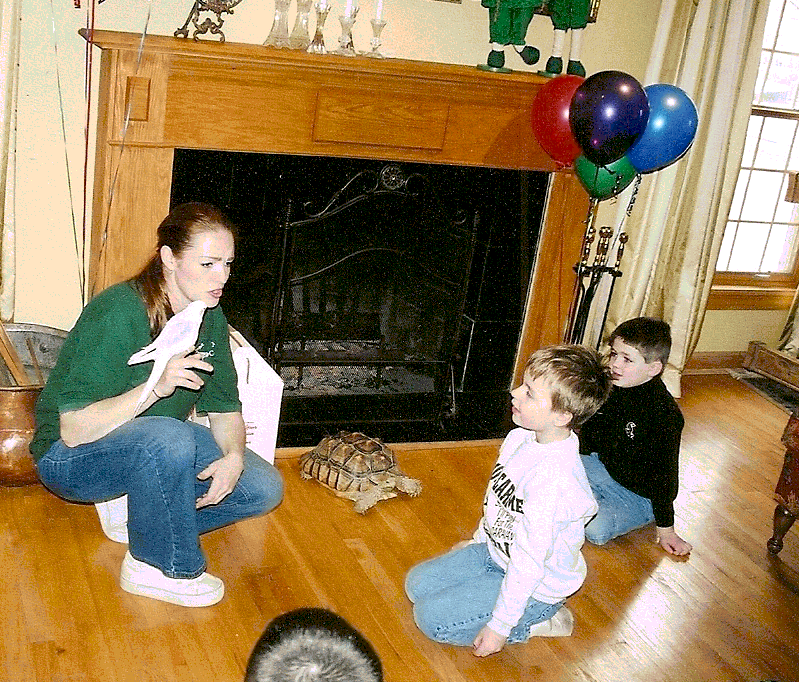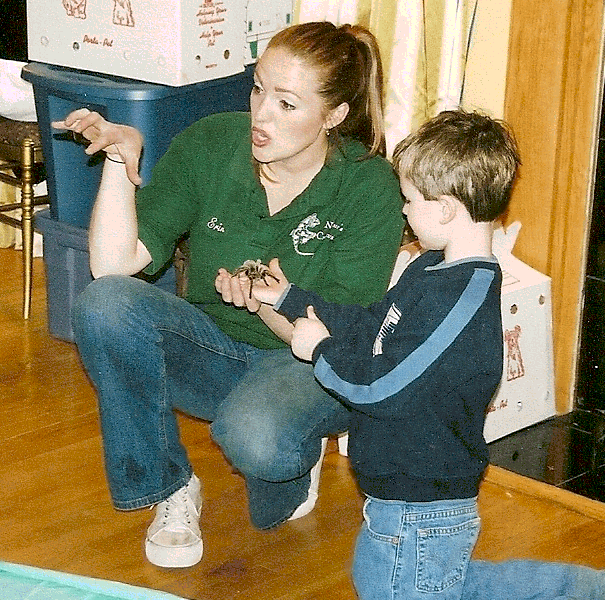 Erin would like to remind that:
"This is an educationally based show, so teaching the kids something is just as important as touching the animals!"
YMCA kids were fascinated by an Emperor Scorpion and the unusual Blue-Tongue Skink.
You are visitor #:
Contact the NC show: naturescreatures@hotmail.com
Phone: (773) 881-9379 No text fax: Fax available. Call ahead first.
---