Meet Ricky!
"A story of lasting inspiration in a gift of a horse."
Written By Erin Yanz, Owner of Natures Creatures.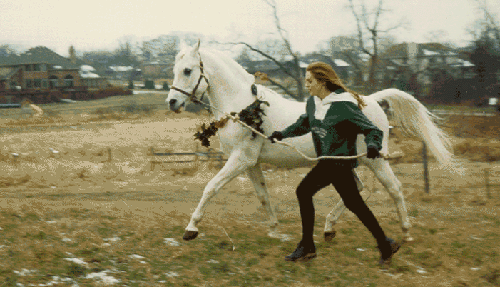 Erin and Ricky, Christmas 1996

The story of how Ricky came into my life is a source of inspiration for my work with animals and children. This gift made my dreams come true, so I've tried to pass on that feeling to other children who also dreamed of horses.
Ricky was given to me in 1994 when I was teaching horseback riding lessons at Lucky Lass Stables in Hickory Hills, Il. His previous owner, Paula Nelson, had retired him from the champion Arabian horse show circuit in 1989. From then on,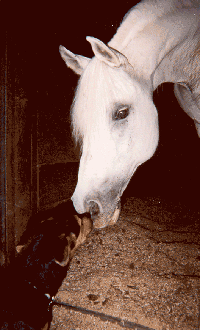 Ricky meeting Abby, an orphaned Parvo survivor from Bevlab that Erin helped save, train and rehabilitate.
he had been living the life of a trail horse and pet. The timing was perfect. Paula was looking for someone to help with his care as her on the road work schedule grew and I was looking for a horse that I could love and spoil. From then on, Ricky was part of my every day.

Show History:Nelson wanted an Arabian horse that had what it took to show and place in the 'Class A' Arabian show circuit. And Ricky, also known as Chaos Karish in the Arabian show circuit, was perfect. His pedigree is old, sired by a straight Egyptian son of the multimillion dollar syndicated import The Egyptian Prince, out of a mare from Crabbet/Polish lines. The Egyptian produced looks and the Crabbet/Polish produced performance. He still has both. While he was primarily a performance horse, he had the confirmation to take blues in halter and competed and placed in Arabian costume and sidesaddle classes. He was a World Futurity Sire until 1989 when he was gelded. (History by Nelson)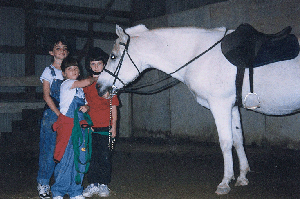 I often think of how amazing and generous the gift of Ricky was to me. I keep this in mind and continue to try and share this generosity and feeling with others. For years Ricky, with his kid-friendly presence, has helped many city kids get over their fear of horses. He also provided many first time rides for horse loving kids who may not have otherwise had the chance. Ricky also had a shareboarder named Brittany, so he was always touching the lives of children and getting spoiled in return.
---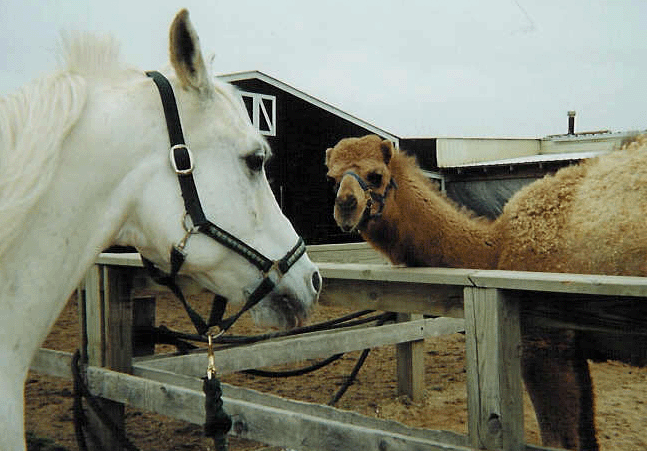 I keep this page of Ricky here because he is the foundation of an incredible drive I have to make the world a better place for animals. He is a huge inspiration to me when times get tough or finances get tight to just keep on going.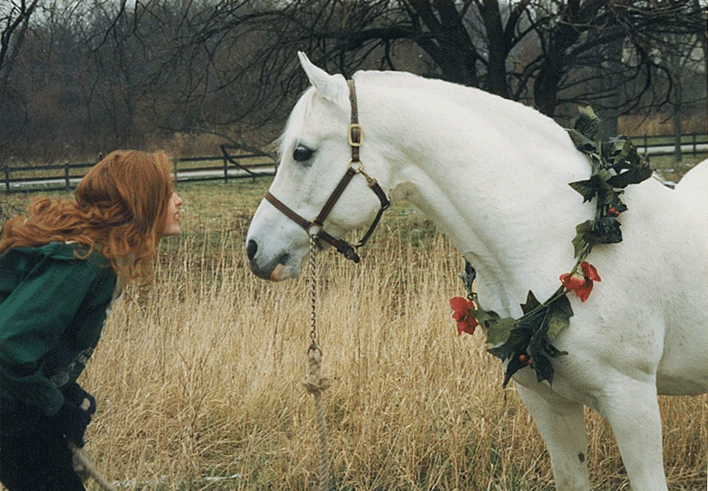 Ricky saved Ricky saved my life on more than one occasion through the years. In doing so, he connected me on a level with animals that I had never experienced or imagined was even possible. Ricky had become the "teacher" of life lessons for me.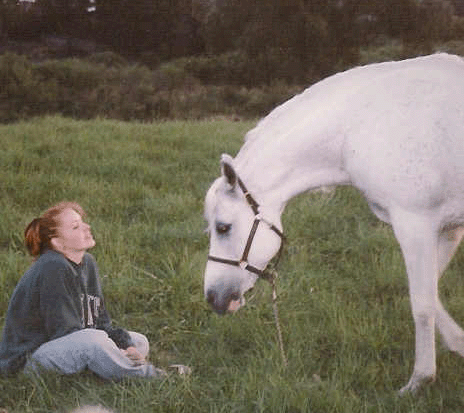 &nbsp
A dream of mine that will never come true was to retire Ricky in a huge green pasture in my own back yard. I worked hard for many years trying to fund and accomplish this, but he left suddenly and earlier than expected.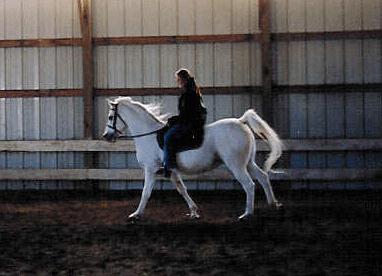 There will always be a void in my heart where I was unable to keep my promise to him. This constant void has become the drive to keep me working for other animals who make our lives a nicer place, and never ask for anything in return.
---
Sadly, on September 17, 2002 Ricky (at age 26) suddenly came down with the dreaded colic. After the veterinarian worked on him for 2 days strait, he finally passed away in my arms and surrounded by people that loved him.
Thank you for 10 years of love and kindness Ricky. Rest in Peace.
....and now a few more pictures for the children that knew him and loved him, and for me to visit him any day...
---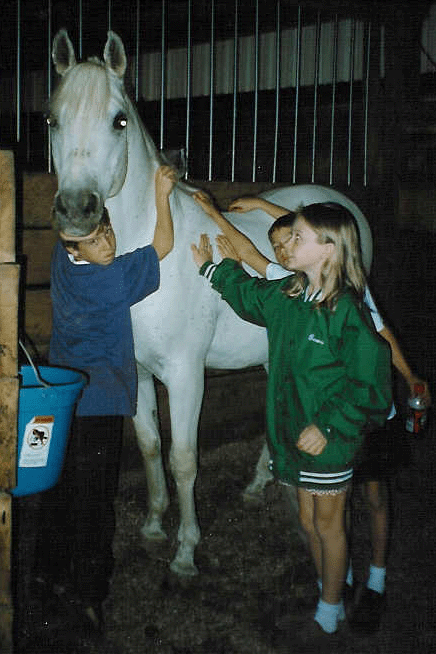 &nbsp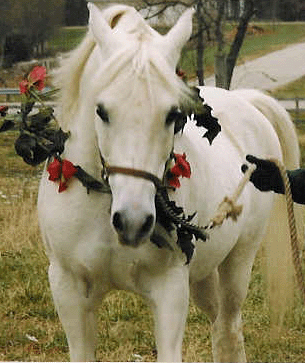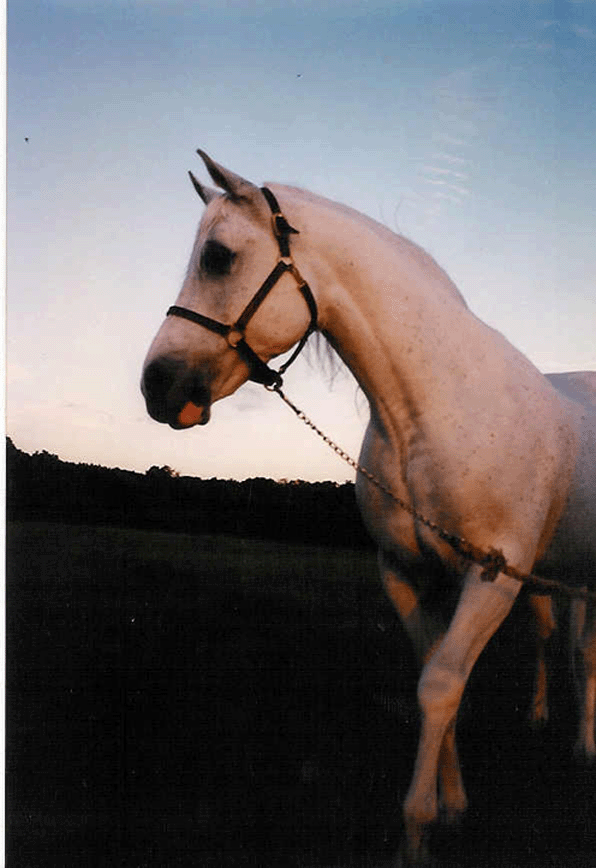 &nbsp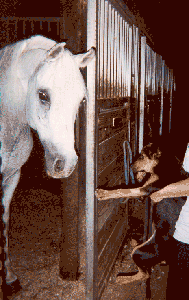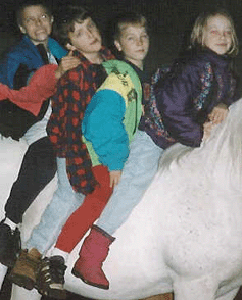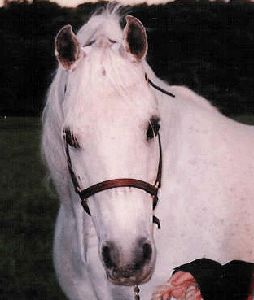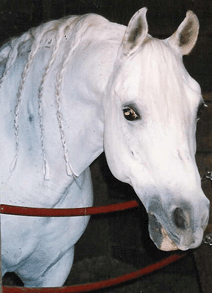 &nbsp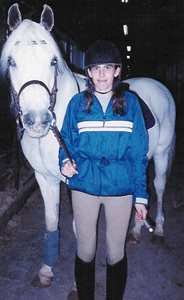 &nbsp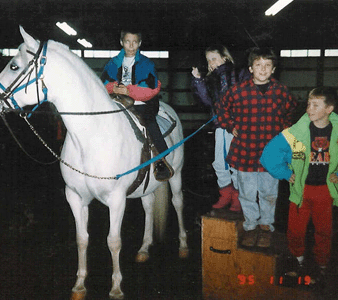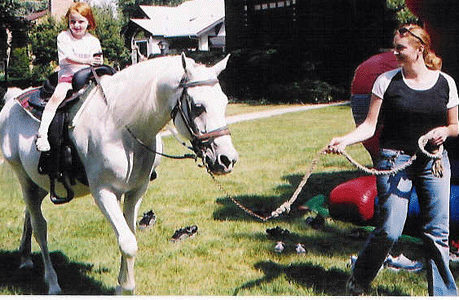 This last picture was taken at a block party the week before Ricky died.
---
(773)881-9379