FREEShow at the 2009 Pet Expo

at the Tinley Park Convention Center

Come meet Erin and some of the critters from 10-4pm Sat.& Sun. May 23 & 24 th.

There will also be 100's of booths on pet products and care for all your pets needs.

On stage Sunday at 10:30am!

Easter Bunny Party April 09

Come Visit the Natures Creatures Bunnies at the Children's Farm on Saturday April 11th, 09. Play in the bunny play pen this Easter with 12 of the Natures Creatures soft & velvet REX bunnies while kids get their Easter baskets, paint eggs and meet the Easter Bunny! Advanced tickets required, call the farm at (708)361-6350 to book!

HOP to see you there!

Behind The Scenes! Summer 2009

Erin joined zookeeper friends last summer to see Jeff Corwin. Later she went on tours behind the scenes for some close encounters with the Decatur Zoo animals like zebras, deer, wolves, primates, cheetah's and Galapagos tortoises!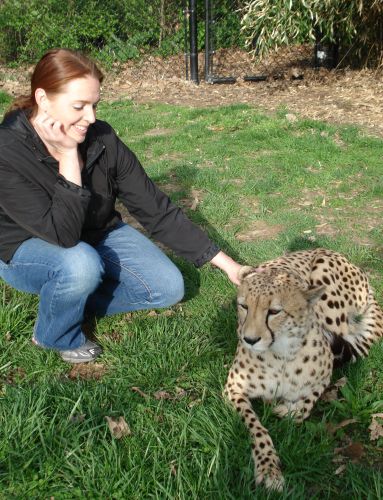 &nbsp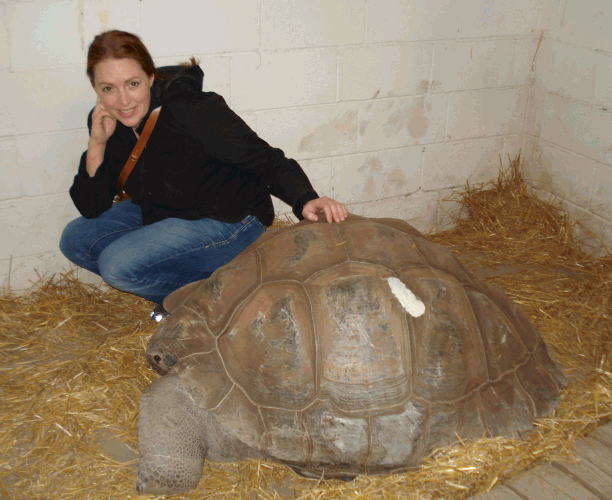 BIRTHDAY PARTY special! @ Jungle Gym(Save $50!)

Book your childs birthday party at the Jungle Gym in Mt. Greenwood and have Natures Creatures Animal Show come do a show! Parties booked will receive $50 off the NC show & Animal Play Pen!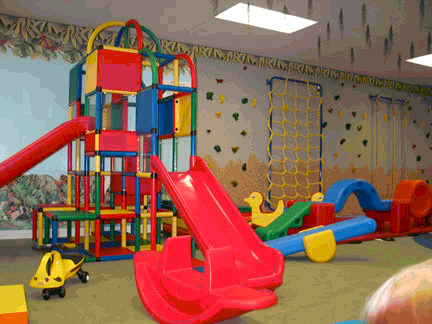 &nbsp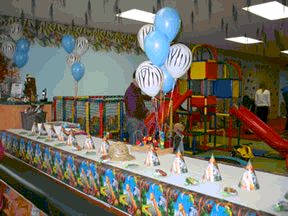 Party rental rooms are booked seperately from animal shows. Call NC AND the Jungle Gym to determine combined availibilty. Shows are booked on a first come first serve basis with special priority for Jungle Gym parties!
Contact: Jungle Gym • 2760 W. 111th St., Chicago, IL 60655 • 773-445-5000
December '07 and January '08
NEW Reptile & Animal Care Class!
Classes will be held at local Park Districts for kids ages 4-6 and 7-9! There will be limited class size so stay tuned so that you can sign up as soon as possible!
The kids will spend 1 hour a week working with live animals up close! We will talk about how they live, what they eat, and interesting facts about the animals themselves! Then the kids will have plenty of fun interaction time with each creature. There will be new creatures each week! Check back to this "NEWS" page for further announcements about sign up dates.
---
Christmas '07
**NATURES CREATURES GOES HOLLYWOOD !!**
Last Spring, Erin taught Chicago & LA based Actor & friend, Kevin J. O'Connor horsemanship needed for his movie character in "There Will Be Blood" due out this Christmas, also starring Daniel Day Lewis. There Will Be Blood is a movie "loosely" adapted by Paul Thomas Anderson from the 1927 novel "OIL!" by Upton Sinclair.(info from IMDb) This movie may not be for kids, but will be a great one for adults!
Kevin took riding lessons from Erin at The Childrens Farm, in Palos Il., a few days a week on the late "Tiki" and Appaloosa horse "Joe". The Children's Farm was nice enough to donate the use of their horses for the training.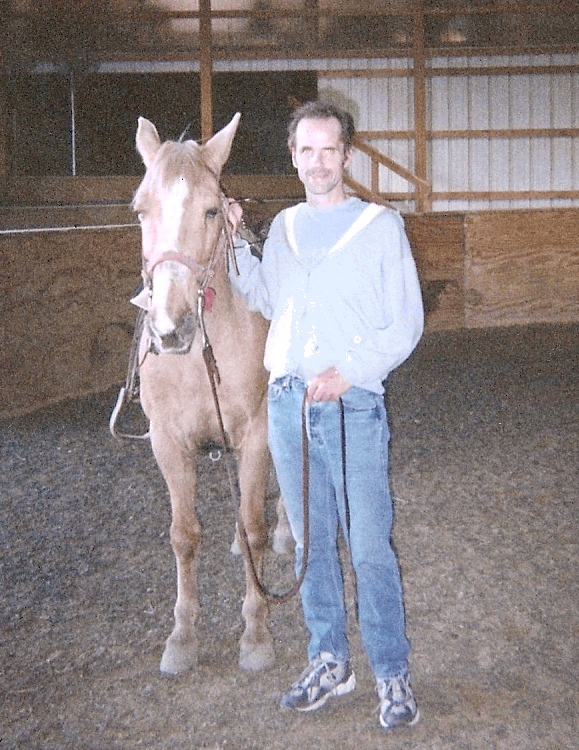 Some of Kevins past apprearances include roles in movies such as: The Mummy, Seraphin Falls, When Peggy Sue Got Married, Kettle of Fish, Van Helsing, Deep Rising, Virtuosity, Lord of Illusions, Canadian Bacon, and many many more!

For more info on the actor: Kevin J. O'Connor Fan Site

You can see Kevin in "The Beast" Spring 09 on A & E
---
Sundays in October! --Creepy Crawlie Fest at the Farm!
Every Sunday in October Erin had creatures at The Childrens Farm in Palos Il for FREE animal interation time. the "Creepy Crawlies" were there... tarantulas, scorpions, snakes, and the "ghostly" Cockatoos, and the "Animal Play Pen" with the Ducks, baby bunnies, and Giant Tortoises. The farm was open to visit all of the farm animals, and the "pick your own pumpkin patch" was swarmed with visitors getting ready for the season. If you didn't make it this year, don't worry,... Natures Creatures hopes that we have the nice weather to do it again next year!

*Did you catch the Natures Creatures coverage in "Chicago Parent Magazine" October issue?

Saturday October 27th - Halloween Family Fun Fest To benefit UNICEF!! Trinity Church at 9848 S. Winchester Ave, Beverly Il. 4pm-7pm. For the 4th time Erin will had creepy crawlies at this fun fest for the whole family! There was spooky crafts, goulish games, Rainbow the clown with balloon art, fun treats and a teenie weenie play room! Erin was on stage with the 10ft python, an alligator, spiders, scorpions, smaller snakes, baby bunnies, a duck, a giant tortoise, "Maya" the Cockatoo in her ghost costume and ghostly white bunnies! Call Trinity Church (773)445-5300, or visit: trinitymethodistofbeverly.org --for more info on next years Halloween event!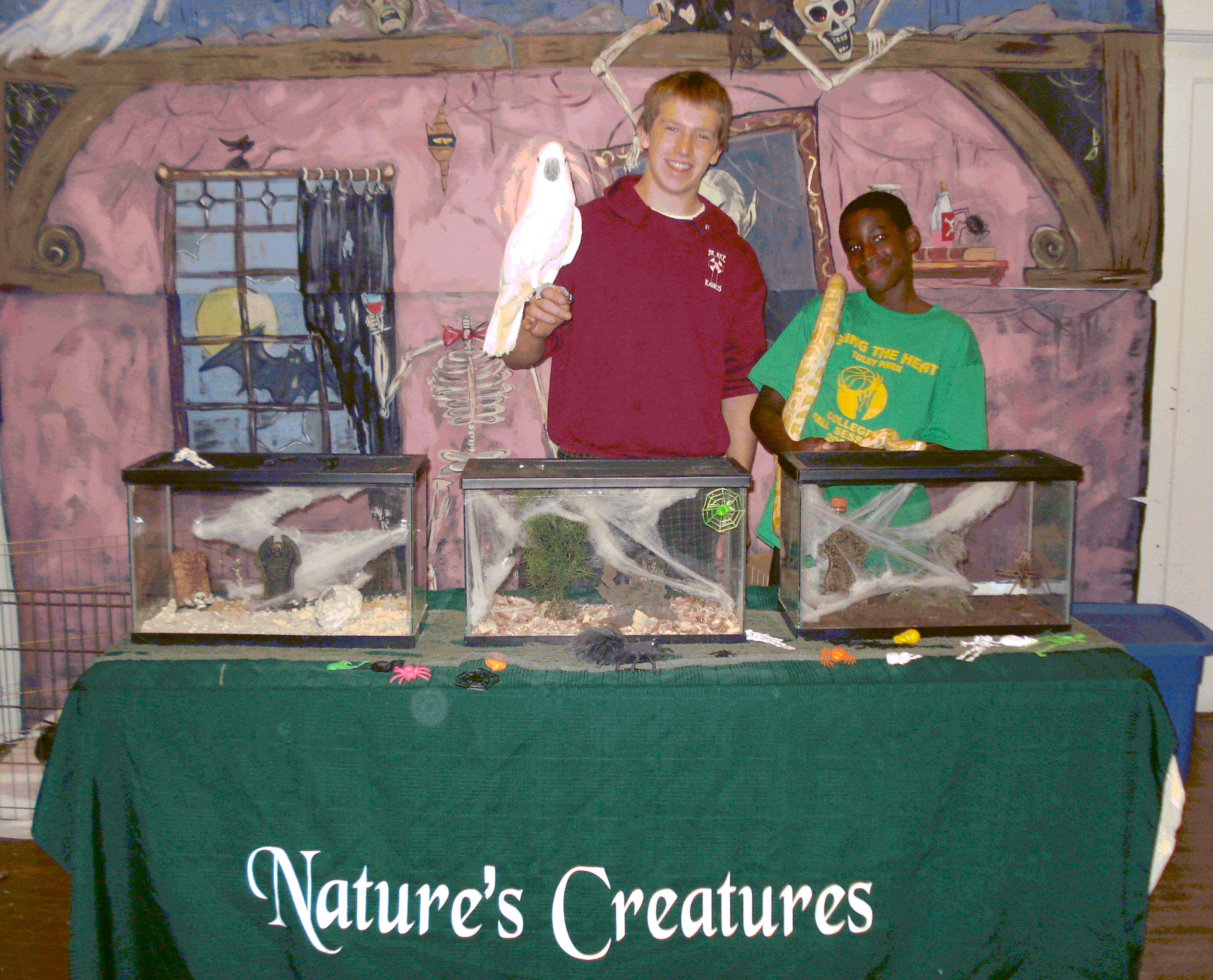 &nbsp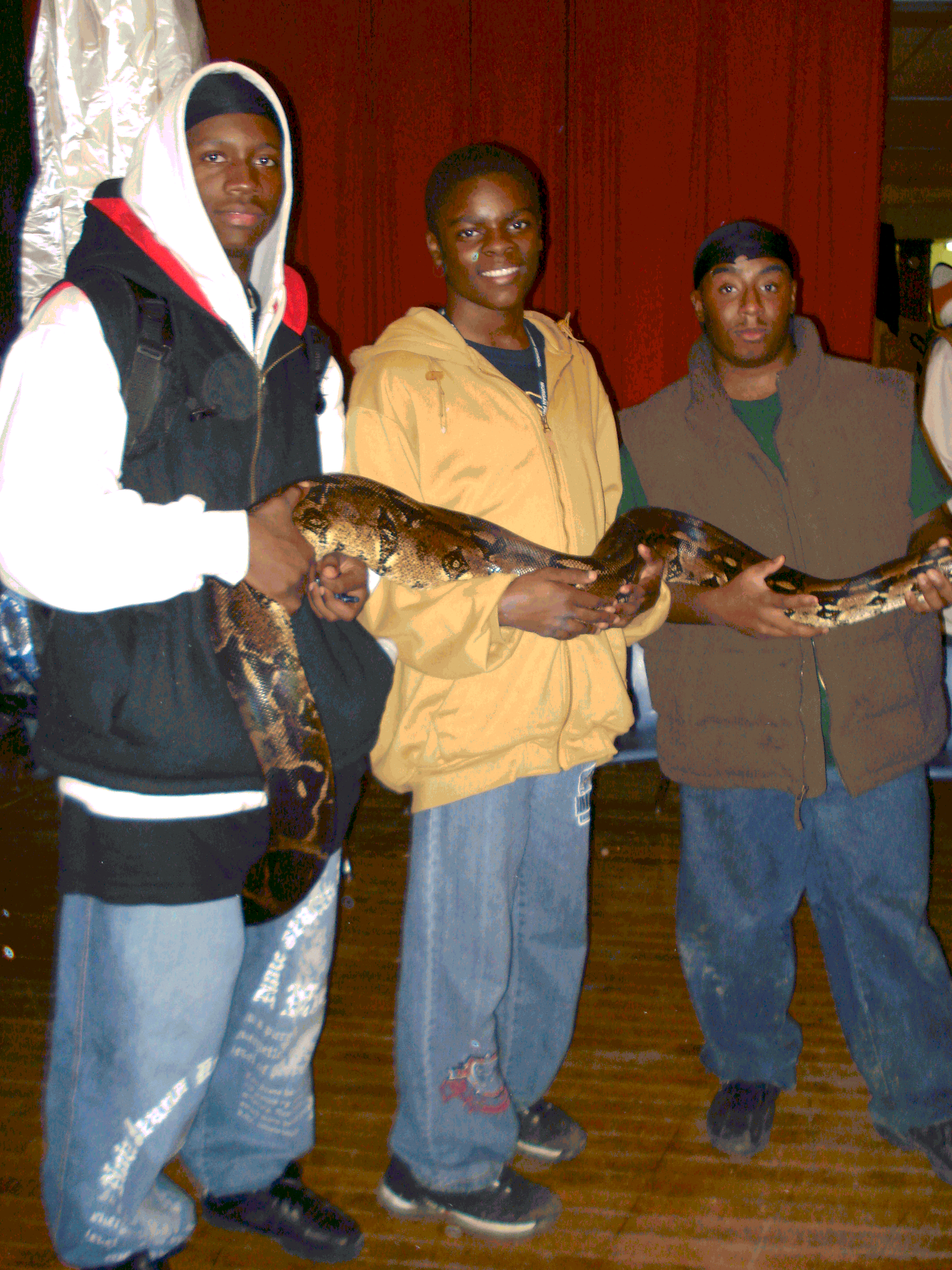 Special thanks to all of the Natures Creatures Volunteers that helped that day!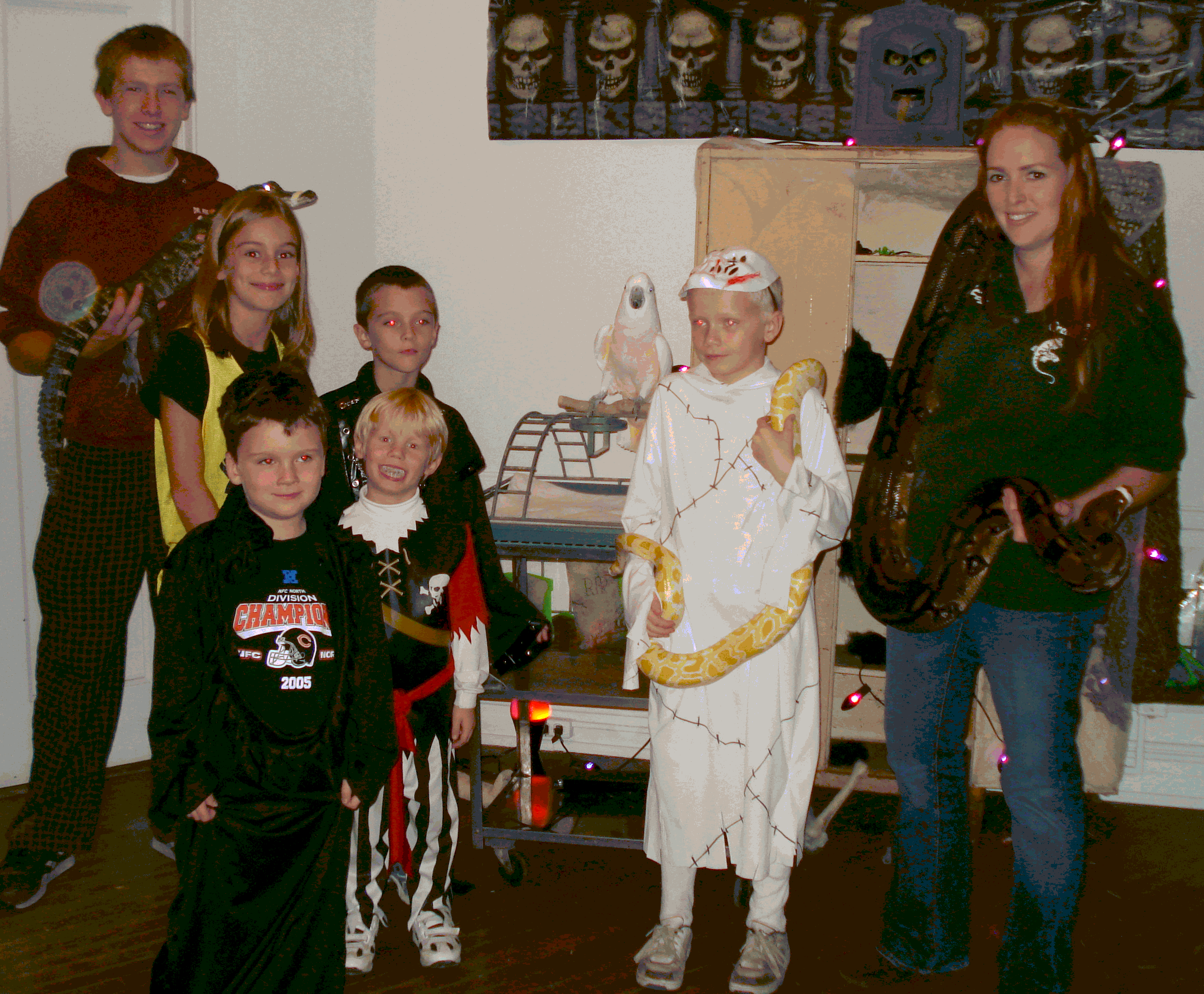 &nbsp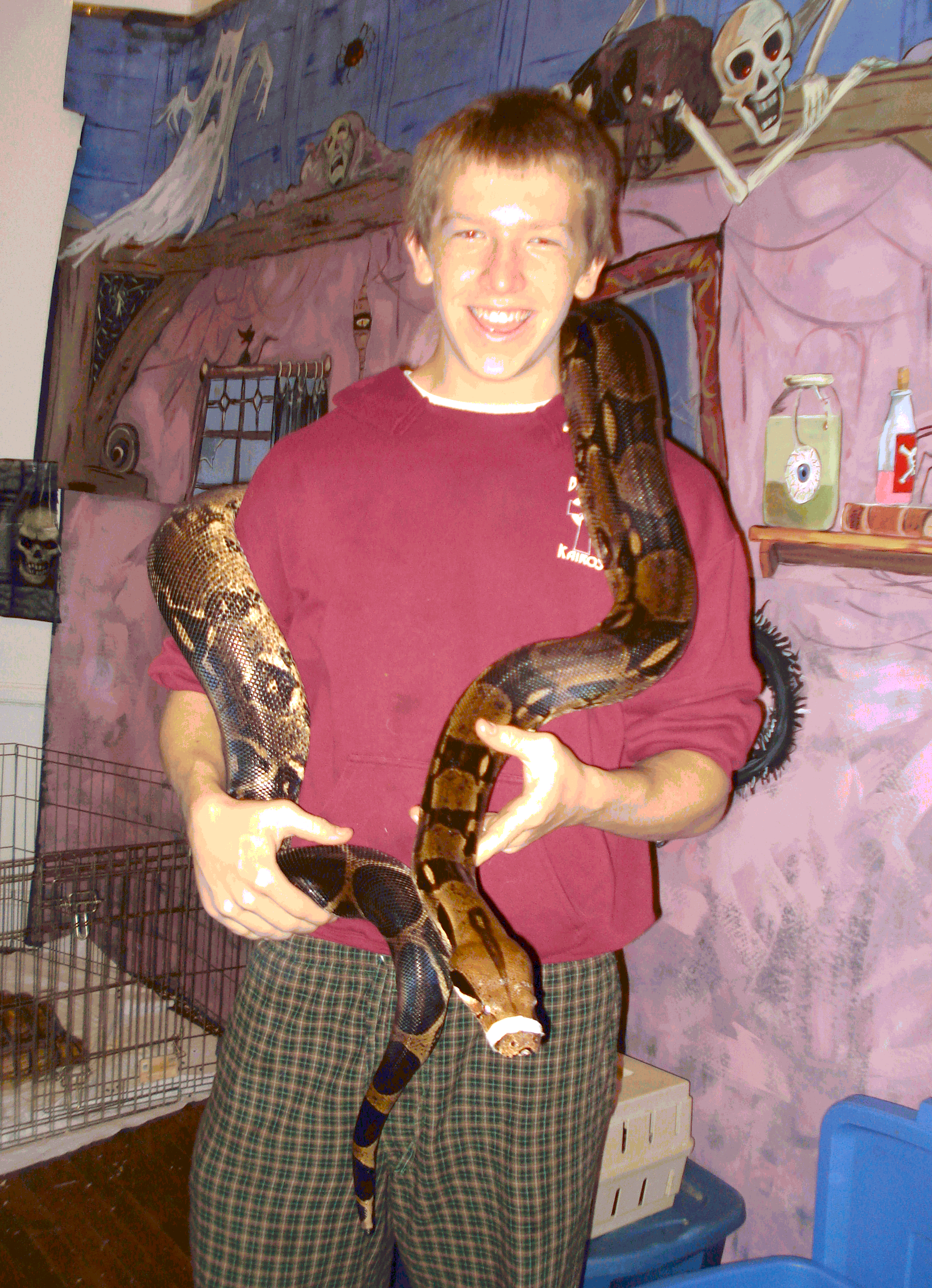 OCTOBER 5,6,7 NAVY PIER! Erin & Natures Creatures was at the Naturally Healthy Children's Expo! at Navy Pier! On Friday Erin was a guest speaker & held animal workshops all day for students and teachers that came to field trip for the event. Saturday & Sunday Erin had the giant tortise, "Brownie" the Rex bunny with her 7 brand new baby bunnies, and "Maya" the always funny & chatty Cockatoo! Erin was there to answer your questions directly and share in your fun with the Natures Creatures animals. Special thanks to all of the Natures Creatures volunteers that came out and helped at the expo weekend! For more info visit: www.naturallyhealthychildren.com
SATURDAY BABY EXPO
September 29, 9am-5pm Erin had animals at the BABY EXPO! in Tinley Park at the Convention Center 18501 S. Harlem (I-80 & Harlem). Erin had Bunnies, ducks, giant tortoises, snakes and spiders for people to meet up close! For more info about the expo visit: www.familytimemagazine.com. Special thanks to all of the Natures Creatures volunteers that helped for the day!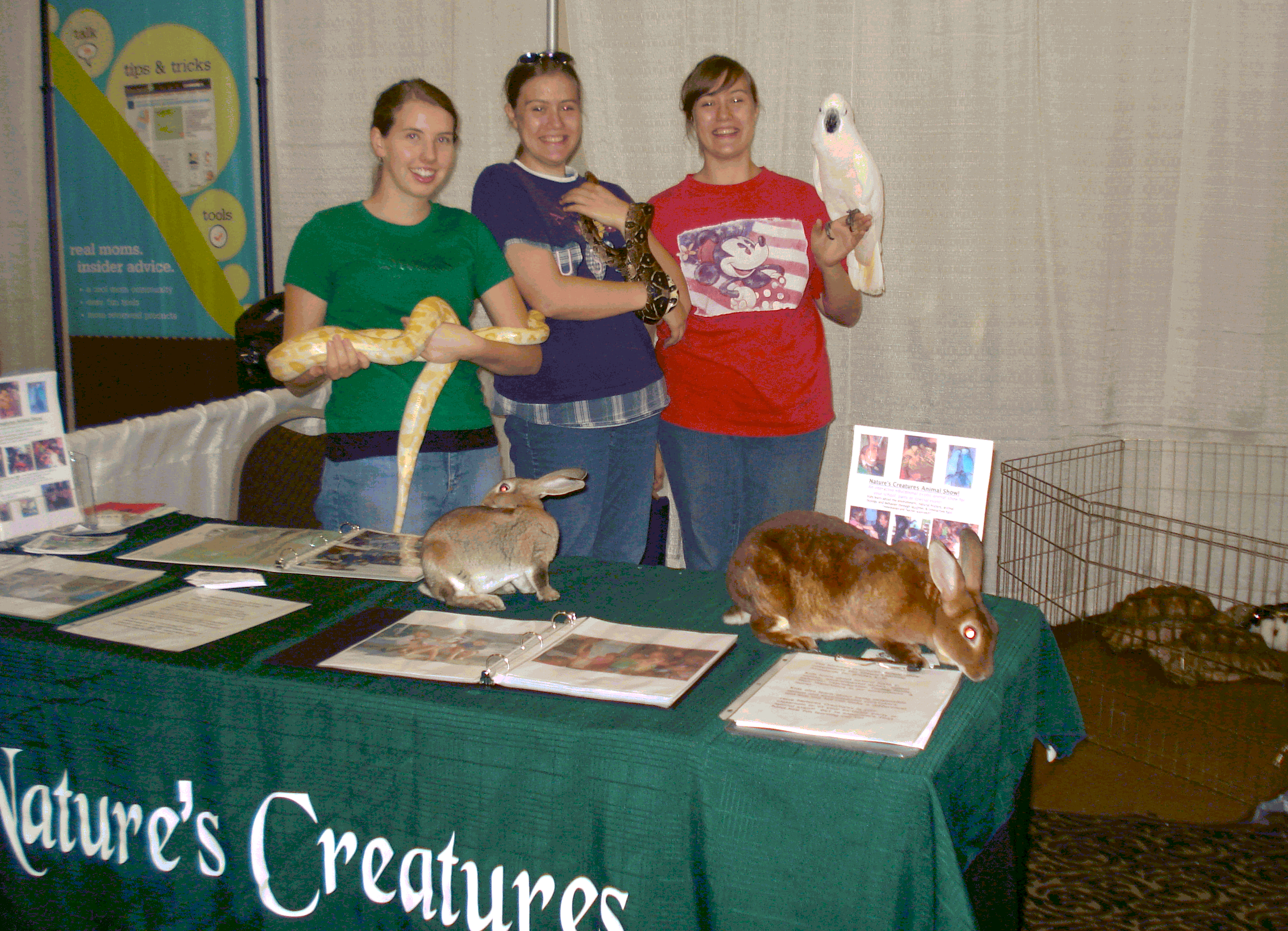 September 22, Erin donates animal play time in Beverly! Families & local artists colored the sidewalk squares around the school to help raise money for the school PTA. Local artists had artwork and other items for sale at Sutherland School 10001 S Leavitt Ave. Ducks, Giant Tortoises, Bunnies, "Maya" the talking parrot, Snakes & Gators were there for the day!
August 4th Erin donates animal play time at the Le Leche League as they celebrate the "World Breastfeeding Week" in Lockport from 10:30a-1:30 pm. Later that same day Erin again donated animal time at the "Play for Maeve" fundraiser at 103rd Beverly Park, from 4:30pm - 7pm raising money for Brain Cancer in the memory of Maeve. The set up included a large animal pen with ducks, bunnies, giant tortoises and baby chicks walking around for kids to go in and hold and pet. Outside of the pen there were snakes and alligators to hold and a talking parrot to laugh with.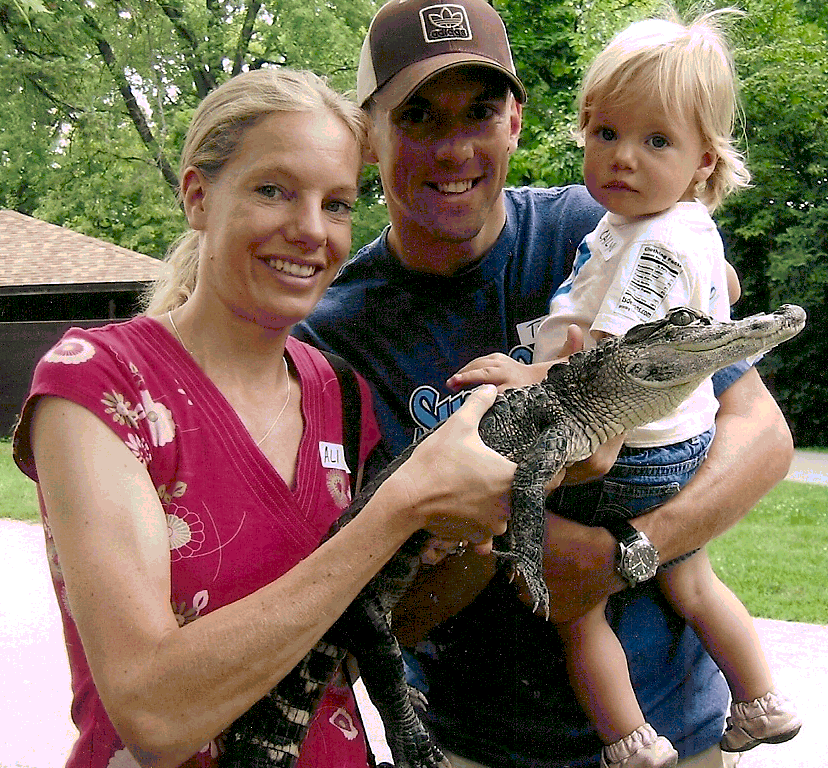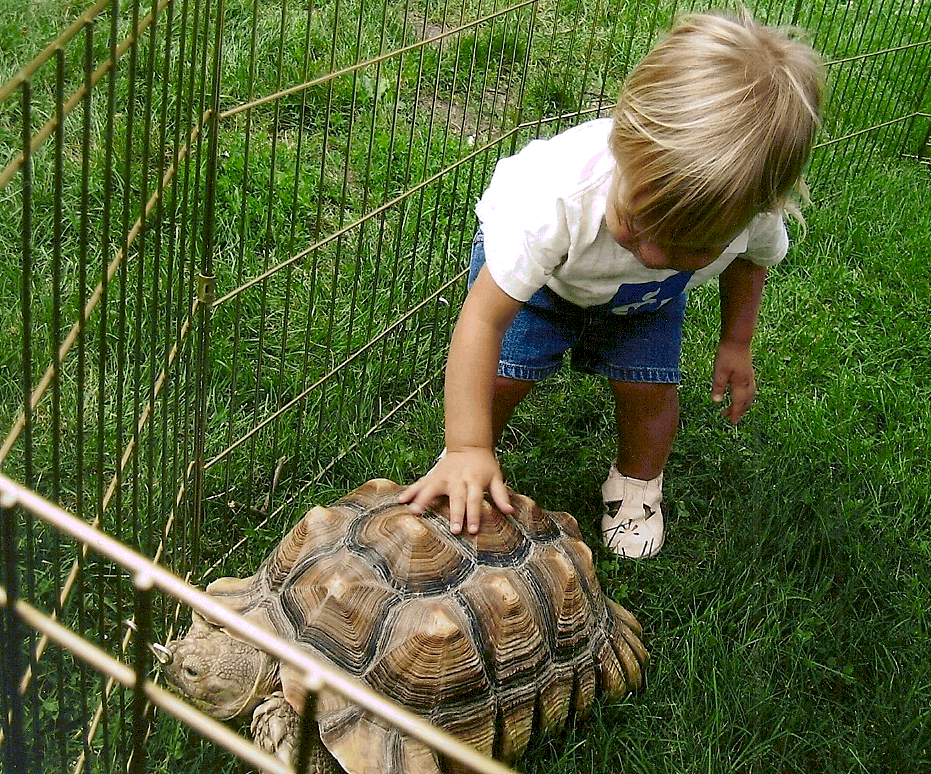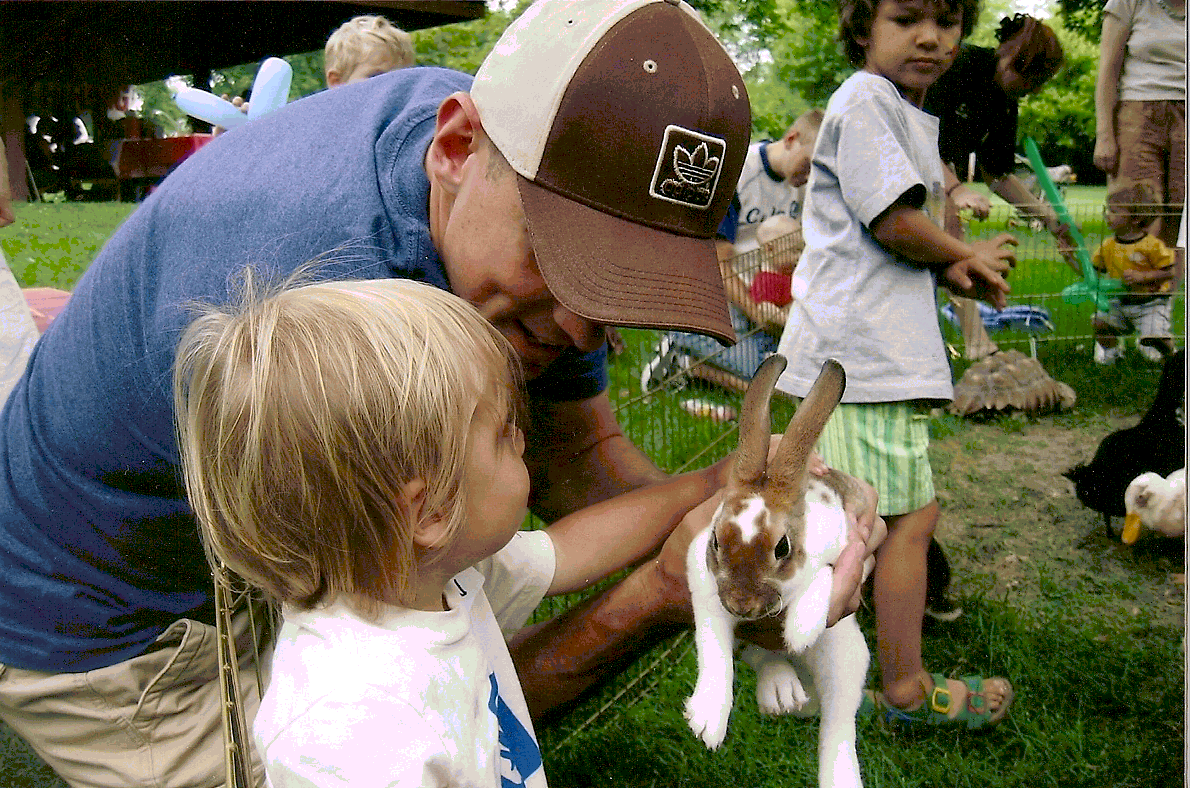 July 2007 "Jake the Snake" the giant boa constrictor has fell ill suddenly with a rare blood disorder. Although the source is unknown the we are hoping for the best! Doctors have been monitoring his blood and Erin has been giving antibiotic injections every day so we hope that he will recover soon. "Jake the Snake" has been part of the animal show for about 4 years. His girlfriend, our extra large female boa is due to have baby snakes any day now. Maybe Jake has just been worried sick?!
July 2007 Natures Creatures on Myspace! Check out the new... Natures Creatures Picture Slide Show
June 2007 "Babe" the pig and "Oreo" the "kid" goat have made their debut this summer in the BIG SHOW and are a big hit! Babe and Oreo can be visited on some weekends at The Childrens Farm.
June 2007 "King" a 15 year old boa constrictor was donated to the show. King is not a giant guy, but he is very friendly, and displays the dark colors that many boa constrictors change to as they get older.
May 2007 Its baby bunny season! Baby Rex and mixed breed bunnies will be available for adoption all spring and summer from NC as well as The Childrens Farm.
March 2007 Watch for your chance to make a bid on the NC show at many benefits coming soon. Erin has donated many animal shows this season for local benefits and fundraisers!
January 2007 "Maya" the Cockatoo was donated from a loving home to the animal show. Maya has quickly made himself known since he is so smart and animated. A little love and training has made him the hit of the show and already on special request! He is one of the best talkers and loves to laugh along with the kids when he isn't doing his act. So happy to have him aboard!
---
December 2006 Peacock update: Luke recovered from surgery fine however his eye infection has not gone away. A possible second surgery is being considered but in the meantime we are focused on keeping him happy and healthy! His plummage is starting to grow back again early and his colors are looking nicer than ever!
August 2006 Luke the Peacock is rescued from the farm and taken in for eye surgery. He was in bad shape and the doctors may not be able to cure his infection. We just hope that he survives the surgery and we can keep his eye! Cross your fingers and keep your hopes up! Special thanks to Dr. Diane at Midwest Bird and Exotic Animal Hospital for doing such a great job with him!
May 2006 Erin donates animal time for "Walk for Life" at Sandburg High School raising money for Cancer research. A few hours of planned animal time turned into 30 minutes since the temp dropped to the 40's!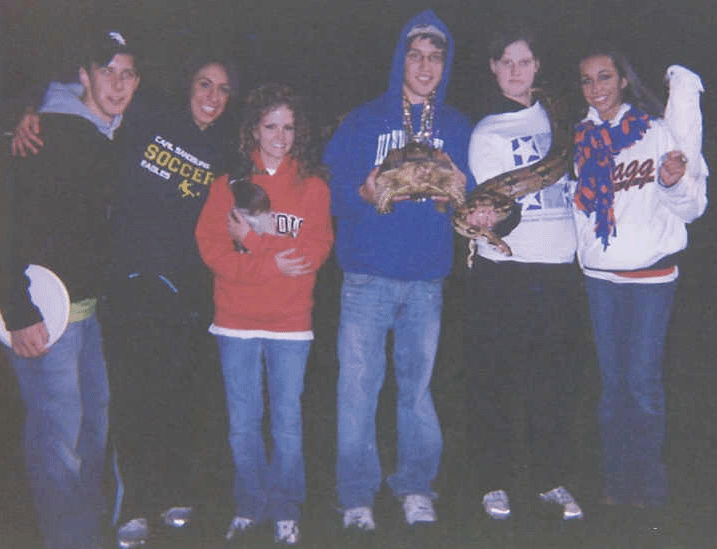 April 2, 2006 Grace the beautiful REX rabbit had 6 baby bunnies! Grace is on display at The Children's Farm. Other farm babies include 2 baby goats, 4 baby lambs, 3 baby pigs, 2 baby calves, and many baby chicks and ducks! Come to the farm and see! Open to public Sat & Sundays, from 1-4pm. (708)361-3650
March 19th 2006
(About article Quotes/Note from Erin:)"I would like to note that often times when I am quoted in the paper, my statements about animal facts seem unusual or wrong. For example, Frogs do not actually have "suction cups" on their toes. I often use funny examples to try to explain things to the little kids so that it is easier for them to understand. I then go into more detail and explain what really makes those toes work!"
Special thanks to reporter Courtney Greve for the very nice article! I really appreciate her coming out to see the show and writing such a nice piece! --Erin
NEW CLASS! Starting APRIL 2006... Erin is starting an Animal Care & Enrichment Class offered at The Childrens Farm in Palos Park, Il. Class is for kids 13-16yrs on Tuesdays or Fridays from 4-5pm. Cost is $65 for 6 weeks. To sign up call the farm (708)361-3650.
Kids will spend time grooming the farm animals while they learn about animal anatomy and behavior. They will learn about animal enrichment, why it is important, and how to apply it to the farm animals. They will take animals for walks, learn proper animal handling skills, and assist Erin in some basic training. This class also includes an introduction to basic horsemanship and a horse ride!
Erin will also be starting a similar class for adults so call the farm if you are interested!
April 2006 - VOLUNTEER TRAINING at THE CHILDRENS FARM Love animals? Love kids? Love nature? We need you! Erin & the Childrens Farm staff invite potential volunteers to volunteer training! Learn to be a tour guide or work in animal care!
Volunteer Training dates:
Wednesday April 5th, 2-4pm.
Saturday April 8th, 10am-4pm volunteer open house.
Friday, April 14th, 3:30-5pm.
You can also call for individual training sessions!

Saturday, March 11th, 2006 Erin will be bringing some Natures Creatures and Childrens Farm animals to the FREE KIDS EXPO from 10am-5pm at the "Farm and Nature Discovery Preschool" booth. Animals scheduled to come are: Cornsnakes, "Gandolf" the rooster, "Rouen" the duck, "Tootsie" the giant tortoise, "Luke" the peacock, and many baby bunnies. The kid expo is at 183rd. Harlem Ave. Tinley Park Convention Center.

Friday, March 3, 2006 at 7:30pm FREE show. "Gold Earth Science Club" presents Natures Creatures at The OAK VIEW CENTER - 4625 W. 110th st. Oak Lawn Il., (708)857-2200. Visitors and guests welcome. Free Admission. Refreshments.

Tuesdays in February, 2006 Erin will be doing FREE animal shows at The Children's Farm in Palos Hills, Il. (708)361-3650. Show Dates are Tuesdays: 7th, 21st, and 28th. Show times are: 10am, 1pm, and 3:30pm on all 3 days. Following the MINI show, guests will follow Erin up to visit the farm animals.
Show photos from Feb 21st Show at The Farm featured in "The Daily Southtown Newspaper" (2 pages)
February 2006 - Hot Bran Mash Dates Feb 1st 5-7pm, Feb 8th 5-7pm, Feb 14th-Valentine Bran Mash, Feb 18th 3-5pm, Feb 21st 10am-noon, Feb 24th 3-5pm.
January 2006 - Hot Bran Mash Parties Join Erin at The Children's Farm to make tasty treats to feed the farm animals. The animals miss their people friends in these cold winter months and warming up their bellies with a visit is the perfect way to say hello again. Please bring a carrot, apple, oatmeal or molasses to add to our mix!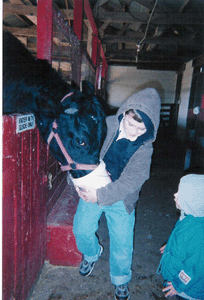 &nbsp
Hot Bran Mash Dates: Jan 6th 5-7pm, Jan 10th 3-5pm, Jan 14th 2-4pm, Jan 17th 10am-12pm, and Jan 24th 5-7pm.
---
July 4th, 2004- ANNOUNCEMENT There will be a free Nature's Creatures show and animal display at Mt. Greenwood Park. Following the show, stick around for the fireworks!
June 14, 2004 Erin welcomes a new REX bunny, "Grace" to the show. She is young and shy but beautiful in her brown and white velvet Rex coat. Watch for her in up & coming shows!
June, 2004 Erin sums up the school year with many last minute free shows in Chicago Public Schools, and brings bunny "Ace" back to visit his classroom before going home to NC for the summer. The kids went nuts too see there old friend again.
Erin also begins the renovation and expansion of animal exhibits at Nature's Creatures.
May, 2004 When little dog Jack comes to visit the animals, he has a blast! He plays chase with the bunnies, but Erin keeps him far from the big snakes, who might like him for lunch. The African Grey Parrot "Pak" has learned to immitate Jacks squeakie toy noises & teases him sending him running around looking for his toys.
May, 2004 ANNOUNCEMENT Natures Creatures will be having a FREE show at the Evergreen Park Public Library at 94th & Kedzie on May 22nd. Show starts at 10:30 a.m.
April, 2004 Nature's Creatures welcomes "Pugsley" aka "Pugsley Pak" or "Pak", an African Grey Parrot to the show. Pak is 6 years old and loves to talk. He frequently makes ambulance, nextel, phone & doorbell noises. He also asks, "Whats up?", "How you doing?", "Love you", "Don't mess with me", and many, many other things. Pak was donated to the show, so Erin will have to work with him until he is tame enough to come to shows. In the meantime, he spends his day climbing on the jungle gym and talking away with "Luca" the Double Yellowhead Amazon Parrot.
February, 2004 Erin adopts a dog of her own, "Jack Dempsey," a miniature pincher. Jack was given up to The Pet Adoption League. Since they had more homeless dogs than space and food, Jack was a candidate for euthanasia the week of Christmas. Thanks to many volunteers, he was taken in until a new home could be located. Erin is having a blast with her new funny companion. Jack learns new things every day & Erin considers letting Jack show some of his tricks for NC shows sometime next year.
---
December, 2003 Special thanks to those that adopted the baby bunnies, guinea pigs & large Iguanas. Hopefully that they have a nice first Christmas at their new homes!
October, 2003 NC donates a bunny to a third grade Chicago Public School classroom. The kids named him "Ace" and try their best in school all week for "playing with Ace privledges."
September, 2003 NC experiments in breeding saltwater clownfish again, and selects a few pairs as brood stock. By the end of the month they were already pairing off & rotifer cultures are growing to feed the baby clows that will hopefully come by next spring or summer.
July, 2003 Clare has "surprized" us again with baby bunnies and some re-arranging has been done in the bunny habitat. (New babies will be available for adoption at the end of August.)
June, 2003 Two adorable adult Guinea Pigs were returned to a pet store & taken in by NC. We will try to find them a good permanent home. (They are now available for adoption.)
May, 2003 One of our bunnies, "Clare" became a mother for the first time and has proven to be a great mom. (Babies now available for adoption.)
April, 2003 With all of the pre-summer confusion we suddenly realized that there are two scorpions missing. Uh oh!
March 14, 2003
Brain Games Inc. moves to another location and donates their classroom animals to Natures Creatures Inc. (new location to be posted later).
January 2003
Luca that parrot learns how to answer the telephone with his foot, which is quickly becoming a nuisance.
---
December 2002
Our extra large male Iguana and a large female are adopted out to a new homes.
October 2002
One of the large snakes who was getting "too large" was adopted out to a more suitable home.
September 18, 2002
Sadly, "Ricky" dies of the dreaded colic after the veterinarian works on him for 36 hours. However he died in Erins arms surrounded by people that love him. Rest in Peace sweetie.
Summer 2002
Erin meets Jeff Corwin of Animal Planets' "The Jeff Corwin Experience" at Brookfield Zoo and compliments him on his Eco Zone Project.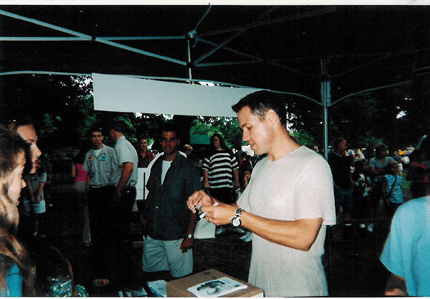 &nbsp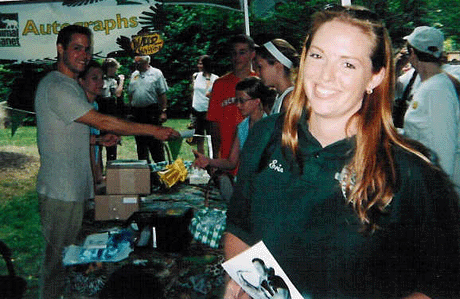 June 9, 2002
Luca the parrot has surgery at the Bird Fair. And it turns out he really is a boy!
May 19, 2002
Ricky & Brit enter their first dressage show together & put on a beautiful performance!
May 4, 2002
Erin meets Jane Goodall for the third time at another Roots & Shoots promotion in Chicago and gains insight on how Nature's Creatures can work to help kids get more involved with animals & the environment.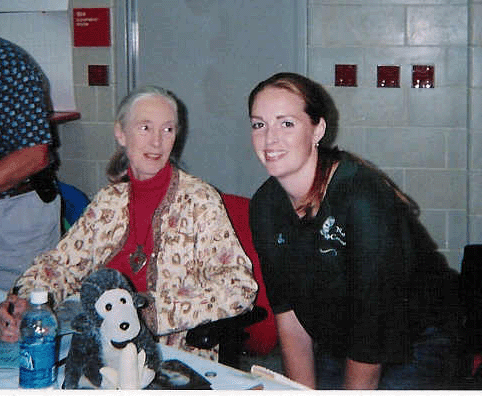 April 30, 2002
The new female Iguana has become a bit of an escape artist. She has escaped from the Iguana room three times this week. The tadpoles are growing strong & preparing to move to ten Chicago school classrooms next week so that kids can observe the metamorphosis up close and note changes every day.
April 22, 2002
Naturescreatures.net goes online, and Erin is happy.
April 19, 2002
The White's Tree Frogs escaped this morning, but Erin found them in no time. Toad tadpoles have emerged and are swimming around.
April 16, 2002


American toads laid eggs which have begun to divide. We should have tadpoles in a few more days.
April 12, 2002


A new female iguana was adopted and introduced to our iguana family. At first, the females battled out the hierarchy, but eventually the pecking order was established and now everyone is happy.
April 1, 2002


The rollerbirds started courting and eggs have been laid.
---
(773) 881-9379