Pet Care Sheets
As you can see below animal care can quickly get out of control!
Erin's advice for now is:
Read up on any potential pet before you get it. Some animals make good pets. Some do not.
Make sure that you know of a local veterinarian that will treat your pet.
Make sure that you find a place to get the food that your pet will need, and that its diet is readily available.
Make sure that you have a home properly set up with everything that your pet needs before you bring it into your home.
Find out how long your pet will live, because you may be in for a bigger commitment than you think. For example, Iguanas (shown below) can reach up to 6 feet in just a few years and live up to 20 years! Cute parrots or turtles might live well past 60 years!
**Be a responsible part of the pet trade!** Don't just but any animal! Do your best to make a positive impact on the import of pet animals captured from the wild! Please Choose Captive Bred Specimens! to ensure that our wild populations STAY where they are supposed to be-- In the wild!
---
Although the Pet Care Sheets are not ready yet, you can contact Erin @ Natures Creatures anytime for questions or advice on a pet.
Many good Animal Care Sheets can be found on the "Kingsnake" website found on the LINKS page.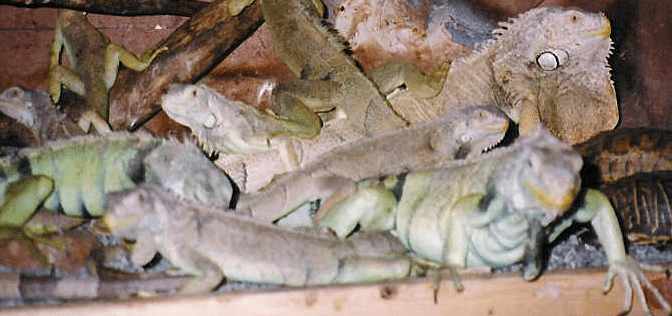 ---
(773)881-9379